LOVE FREE OR DIE is about a man whose two defining passions are in direct conflict:  his love for God and for his partner Mark. Gene Robinson is the first openly gay person to become a bishop in the historic traditions of Christendom. His consecration in 2003, to which he wore a bullet-proof vest, caused an international stir, and he has lived with death threats every day since.
The film follows Robinson's personal story as American churches debate whether or not lesbian, gay, bisexual and transgender (LGBT) people are equal to heterosexuals in the eyes of God while our nation debates whether LGBT people are equal to heterosexuals in the eyes of the law.
In LOVE FREE OR DIE, Bishop Gene steps onto the world stage as he travels from small-town churches to Washington's Lincoln Memorial to London's Lambeth Palace calling for all to stand for equality – inspiring bishops, priests and ordinary folk to come out from the shadows and change history.
LOVE FREE OR DIE reunites the filmmaking team of Macky Alston and Sandra Itkoff who collaborated on The Killer Within. Alston also directed Family Name which premiered at Sundance and prior production credits for Itkoff include Defamation, Cadillac Desert.
Meet the Team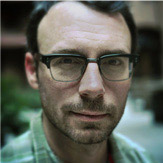 Christopher White | Editor
Christopher White has been a documentary film editor since 1995. His latest project Love Free or Die, for which he was editor and co-producer, premiered at the 2012 Sundance Film Festival where it won the Special Jury Prize. White's early professional training was with Ric Burns on The Way West and the Peabody Award-winning film The Donner Party. Soon after, he edited Greener Grass: Cuba, Baseball and the United States, directed by Aaron Woolf, which won Best Sports Documentary at the Banff Film Festival. For Academy Award-nominated filmmaker Roger Weisberg, he edited Aging Out, a chronicle of foster kids leaving the foster care system, Waging A Living, which documented the struggles of four working Americans trying to make ends meet, and Critical Condition, a verite journey through America's ailing health care system. Elevate, for filmmaker Anne Buford and Academy Award-nominated producer Chiemi Karasawa, chronicles the journey of four particularly tall West African Muslim teenagers from Senegalese basketball courts to upscale American Prep Schools. It premiered at the 2011 SXSW Film Festival and won Best Documentary Feature at the 2011 Dallas International Film Festival. Numerous award-winning films, the latest being Love Free or Die, are the result of White's long time collaboration with director Macky Alston. Other films with Alston include Family Name, which premiered at the Sundance Film Festival and won its Freedom of Expression Award, and the critically acclaimed Questioning Faith: Confessions of a Seminarian, which premiered on HBO/Cinemax Reel Life. White served as editor and co-director with Alston on The Killer Within for Discovery Films, which premiered at the 2006 Toronto Film Festival and was nominated for a 2008 Best Documentary Emmy. Hard Road Home, a cinema verite look at life after prison, was nominated for a Best Documentary Emmy in 2009, and marked his fourth collaboration with Alston. White is a partner in Reveal Productions with Producer Sandy Itkoff and Director Macky Alston.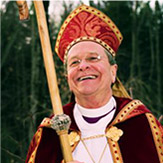 Bishop Gene Robinson
V. Gene Robinson was elected Bishop of the Episcopal Diocese of New Hampshire on June 7, 2003, having served as Canon to the Ordinary (Assistant to the Bishop) for nearly 18 years.  He was consecrated a Bishop on All Saints Sunday, November 2, 2003, and was invested as the Ninth Bishop of New Hampshire on March 7, 2004. A 1969 graduate of the University of the South, Sewanee, Tennessee, he has a B.A. in American Studies/History.  In 1973, he completed the M.Div. degree at the General Theological Seminary in New York, was ordained deacon, and then priest, serving as Curate at Christ Church, Ridgewood, New Jersey.  Much of his ministry has focused on helping congregations and clergy, especially in times of conflict, utilizing his skills in congregational dynamics, conflict resolution and mediation. He holds two honorary doctorates and has received numerous awards from national civil rights organizations.  His story is featured in the 2007 feature-length documentary, "For the Bible Tells Me So." In 2008 Gene's book "In the Eye of the Storm: Swept to the Center by God" (Seabury Books, New York) was released. Bishop Robinson has been active particularly in the area of full civil rights for gay, lesbian, bisexual and trans-gender people. Working at the state, national and international levels, he has spoken and lobbied for equal protection under the law and full civil marriage rights. He has been honored by many LGBT organizations for this work, including the Human Rights Campaign, the National Gay & Lesbian Task Force, Lambda Legal Defense and Education Fund, GLAD, NH Civil Liberties Union, GLAAD, and the Equality Forum. Bishop Robinson was invited by Barack Obama to give the invocation at the opening inaugural ceremonies at the Lincoln Memorial on January 18, 2009. The Bishop's next book, God Believes in Love:  Straight Talk about Gay Marriage, will be published by Alfred Knopf in the fall of 2012. He is the father of two grown daughters and the proud grandfather of two granddaughters. He lives with his husband, Mark Andrew, who is employed by the State of New Hampshire's Department Health & Human Services.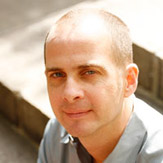 Macky Alston
Macky Alston, documentary filmmaker, most recently directed Love Free or Die, a feature film about openly gay bishop Gene Robinson and the international firestorm his consecration sparked, which will premiere at the 2012 Sundance Film Festival. Alston's first film, Family Name premiered at the Sundance Film Festival in 1997 where it won the Freedom of Expression Award and later aired on PBS' POV. Since then he has directed Questioning Faith (premiered Full Frame & Hot Docs International Film Festivals, aired HBO/Cinemax 2002), The Killer Within (premiered Toronto International Film Festival 2006, aired Discovery Times 2007), and Hard Road Home (premiered South by Southwest 2007, aired PBS' Independent Lens 2008). Alston is a partner with Sandra Itkoff and Christopher White in Reveal Productions. His awards include the Gotham Open Palm Award and Emmy nominations for three of his films and he has appeared in press around the world, including The Oprah Winfrey Show, The Today Show, and The New York Times.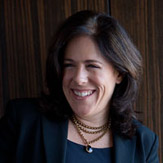 Sandra Itkoff
Sandra Itkoff is a producer of award-winning documentaries and children's programming whose latest project, Love Free or Die, will have its premiere at the 2012 Sundance Film Festival. The film, a feature documentary directed by Macky Alston about openly gay Bishop Gene Robinson and the international firestorm sparked by his consecration, is scheduled to air on PBS in late 2012. In 2009, her European Film Award-nominated documentary film Defamation, directed by Yoav Shamir, explored the complicated relationship between Jews and anti-Semitism and won critical acclaim worldwide. The same year, her film Off and Running, directed by NicoleOpper, aired on PBS. The documentary traced the coming of age of a young African America woman raised by a Jewish lesbian couple and was nominated for an Emmy Award. Ms. Itkoff's feature documentary film The Killer Within, also directed by Alston, premiered at the 2006 Toronto International Film Festival and aired on the Discovery Times network the following year. Her 2004 film Ladies as Gentlemen: Drag Kings on Tour, a road documentary, premiered on the Discovery Channel and won Best Documentary/Audience Awards at Outfest Los Angeles, the San Francisco Gay and Lesbian Film Festival, and the Toronto Gay and Lesbian Film Festival. She was the executive producer of The Twentieth Century Project, a six-film series that aired on the Showtime network 2000. The project brought together directors Norman Jewison (Moonstruck, In the Heat of the Night), Barry Levinson (Diner, Rain Man), Garry Marshall (Pretty Woman), Gregory Nava (El Norte), Robert Townsend (Hollywood Shuffle), and Robert Zemekis (Forrest Gump), to  explore in documentary form topics they felt were representative of the 20th century. Ms. Itkoff won the prestigious DuPont Columbia Award for her four-part PBS documentary series Cadillac Desert (1997), which focused on the epic political and environmental struggle for water in the modern American West. In addition to her documentary work, Ms. Itkoff produced the animated children's series Grossology: The Science of Really Gross Things for Nelvana and Discovery Kids.